WHALE TALK Defense Materials

From time to time, the works of Chris Crutcher are challenged by individuals and organizations opposed to the use of power stories in public education. Instead of trusting the well trained experts hired by their school boards -- librarians and teachers with years of academic training behind every literary selection they make -- these people challenge the use of fictional stories.
When that happens, those librarians and teachers are not alone. When that happens, Chris Crutcher is on their side. Years of experience have taught him how to assist educators in defending their curriculum choices
, and those defense materials are available here. But if you have additional needs or requests, please let us know. Chris is always available for newpaper, radio and television interviews. Written and video responses for school board meetings are always possible. And if he's scheduled to be in your area, an in-person response could be an option.
I
f you have additional suggestions for materials that might be helpful, let CC''s assistant Kelly (kellymilnerh@aol.com) know, and she'll add them to the page ASAP.
---
WHALE TALK Review Excerpts

"This being Crutcher, the action is fast and furious, the language foul, the victims' stories heart-rending, the climax violent and the themes thought-provoking."
~Chicago Tribune

"In the hands of a lesser storyteller, the tale would fall apart under its own weight. But Crutcher (Ironman, 1995, etc) juggles the disparate elements of his plot with characteristic energy, crafting a compulsively readable story that rings true with genuine feeling and is propelled by exhilarating swimming action to an end that is both cataclysmic and triumphant."
~Kirkus

"[Crutcher] uses well-constructed characters and quick pacing to examine how the sometimes cruel and abusive circumstances of life affect every link in the human chain. A heartwrenching series of plot twists leads to an end in which goodness at least partially prevails."
~Booklist

"Crutcher uses a broad brush in an undeniably robust and energetic story....T. J. himself is witty, self-assured, fearless, intelligent, and wise beyond his years."
~School Library Journal

"Crutcher offers an unusual yet resonant mixture of black comedy and tragedy that lays bare the superficiality of the high school scene. The book's shocking climax will force readers to re-examine their own values and may cause them to alter their perception of individuals pegged as 'losers.'"
~Publisher's Weekly

"Crutcher's superior gifts as a storyteller and his background as a working therapist combine to make magic in Whale Talk. The thread of truth in his fiction reminds us that heroes can come in any shape, color, ability or size, and friendship can bridge nearly any divide. A truly exceptional book."
~Washington Post

"Crutcher knows his stuff, and he pumps adrenaline through the sports scenes while honestly acknowledging the personal struggles of his adolescent readers."
~Horn Book

"Whale Talk is a heartwarming story that keeps you on the edge of your seat to the very end of the book. Crutcher's skill at making each character come to life is nothing short of amazing. From love to lust, from life to death, from right to wrong, this book deals with real situations and posits real solutions. I strongly recommend this book to teens and adults because the lessons it teaches will stay with you."
~ Philadelphia Inquirer

" Crutcher is at his darkest but also his funniest here, and the book conveys his most timely message—forgiveness, not revenge."
~VOYA

WHALE TALK Awards and Honors

2005
ALA
Popular Paperbacks
for YA
2002
ABC Children's Booksellers Choices Award
2002
Washington State Book Award
2002
Pacific Northwest Booksellers Award
2002
Outstanding Sports Book Award/YA
ALA Best Book for YA
TLA Tayshas List
New York Public Library Books for the Teen Age
ALA Top 10 Best Books for YA
Book Sense 76 Pick
Nominee
2003-2004
Kentucky Bluegrass Award
Nominee
2003-2004
Iowa High School Book Award
Nominee
2003-2004
South Carolina YA Book Award
Nominee 2004 Nevada Young Reader Award
Nominee Garden State Teen Book Award
Nominee
2004
Pacific Northwest Young Reader Choice Award
Nominee
2003-2004
Virginia Young Reader's Program
Nominee
2003-2004
California Young Reader Medal
Nominee
2003
Heartland Award
Nominee
2003-2004
ILF Rosie
Nominee
2003
Missouri Gateway Award
Nominee
2003
Pennsylvania Readers Choice
Nominee
2003
Volunteer State Book Award
Nominee 2
003
Soaring Eagle Wyoming Young Adult Book Award
Nominee
2002
Rhode Island Teen Book Awards
Nominee
2002
Maryland's Black-Eyed Susan Award
Nominee
2002
Colorado Blue Spruce Award
WHALE TALK Reader Letters

More available upon request (kellymilnerh@aol.com)

September 1, 2008

Dear Mr. Crutcher,
For quite a few years now I have been a fan of your books. I recently had the pleasure of reading Whale Talk and I felt the need to say thank you. Thank you for putting into words what I've been trying to come to terms with for years. Not in the way that I was abused, but coming to terms with understanding why my parents put so much effort into other people's children and other people's personal issues. In your books you continually hit the point of it's easy to say what's going on, but much harder to understand it, and you continually exhibit why.
After reading Whale Talk, I sat down with my mother to just talk, and I'm glad I got her point of view. I personally am about to embark on another chapter in my life coming next fall- college. This gives me a year to come to terms with my own father, who is more wrapped up in helping others, then in encouraging his own children in what they want and not what he wants them to be. I'm sure you get hundreds of e-mails a day saying the same thing as myself, but I was raised to say Thank you, so I am.
Best Regards,
Katie

October 29, 2008

Hey, Chris.
I literally just finished reading Whale Talk and I am very very surprised. I am not so much surprised at the book, but at humanity. The fact that some ignorant person could declare it "inappropriate" for his/her child to read astounds me beyond belief. If anything, not only should the kids read it, but their parents also. Actually, the word should does injustice here; reading a work of this caliber should be a necessity for everyone, not just a fancy, and sure as hell not restricted. As a Muslim immigrant in America, I considered myself aware of the presence of bias, racism, prejudice, etc...That is, until I read Whale Talk and heard some of the responses to it. Although you called racism the byproduct of ignorant shit in the book, I think censorship caused by certain individuals who think they are more enlightened because their attention goes to capital letters rather than the fine print is the real shit that needs to be cleaned up. I'm sorry for my pointless rambling, but after reading your book and being so impacted by it, I just felt like shouting at the world. Unfortunately, my parents are asleep in the bedroom next door, and shouting wouldn't be such a smart idea.
I don't know what it is about your books, but something just makes them stick to me more than any other book I've ever read, and I read quite a bit. I'm sure you've heard this a lot and it probably doesn't mean anything any more, but I just want to say thanks for being. You're really something else.

--Ali

September 30, 2009

Dear Mr. Chris Crutcher,

Whale Talk was a real good book, to be honest I thought it would be another lame story the teacher decided to torment the students with but HA I was suprised the story seemed like something I could just visualize happening any day. I at one point got to the point where I was one of the guys and I could personally relate to each character from beginning to end the story freaking rocked. This is what these teachers need to start giving us students rather than these sugarcoated stories that only could be imagined rather than experienced. I' really felt myself somewhere in the story and I was starting to put myself in Tj's shoes. I'm in Honors English and we had to pick out a book to read and so I heard this book is worth reading and I thought to myself,"Black People Dont Really Swim", so I took that risk and it was nothing I was expecting which by the way I am black, But yeah I just wanted to let you know how great of the book it was and hope you write back. Oh yeah what other books would you recommend?

~ Malcolm

February 25, 2010

Dear Chris Crutcher,
I have read your book called Whale Talk because I had to pick the book out of many interesting novels to read outside of class. I looked at the book cover and thought it wasn't going to be any good. But then after the first chapter, I was being captured by the story line. Thinking how it could affect my life, wondering how Heidi recovers from the abuse of her father, and trying to figure out why TJ's dad didn't fight for his life, I thought the book was very good. When I was reading it as I was barely awake, I realized how surprised I was when some parts made me want to cry, but some others wanted to make me aggressive.
Whale Talk made me realize that I to was abused by my father just like Heidi because when I was four years of age my father was drunk and he thought that he was going to teach me a lesson that day. He took me outside to teach me how to swim. He grabbed my head and held it underneath the cold water. When the freezing water hit my face, I lost all of the air in my lungs. Soon I began to think my dad was trying to kill me.
Out of nowhere, my mother came to the rescue. She shoved my father back, grabbed me, went into the house, and locked all the doors. You may think I hate my father after the incident, but now I forgave him because he put himself in pain. My mother, my older brother (Chris), and I moved to Washington State. Soon after my father followed but kept his distance away from my mom. I still get to see him and my baby sister every summer. I told him if he ever abused my sister I would kick his butt until he had a black eye, bloody nose, and his teeth bleeding. That was one of my connections with your novel.
The other is a quote inside the book, "Racist thought and actions say far more about the person they come from than the person they are directed at". This made me think about what it actually means, and I figured out that it is about a person being called a racist word like the "N" word. It connects with me because I'm Mexican and some people don't like my race, so they called me "Beaner or Illegal Alien". At times they say, "Jump back over the border you Stupid Spick". I didn't pay attention to them, and I just kept walking. The book has made me look at people differently because I'm not going to judge someone by what they look like, but how they act as a person. Whale Talk has made me think of the past. This book will always be in my top list of the best books I have ever read. I will encourage my friends to read Whale Talk.

Sincerely,
Anthony


Chris Crutcher's Response to the Challenge of WHALE TALK

March 2005 -- ALABAMA

To the Citizens of the Limestone School District, and to the Board of Education:

I understand there is a challenge to the use of my book Whale Talk in your schools and I thought it might be of some help to talk about what is behind the story. From what I have been told, the major issue is the language used by the characters in the book. Probably the most offensive scene, taken out of context, would be on page 68 and 69 where a four and a half year old mixed race girl is working in a play therapy session, mirroring what her life is like living with a racist stepfather and a mother who won't protect her. In the course of her therapy she is taking the role of the offender, yelling out all the names that she herself endures on a daily basis. Because she is screaming the words, they are in large font, which, I assume, makes them even more offensive to those paging through the book. The scene read in the context of the story, I believe, is heartbreaking. It is also true. It is something I have seen played out by a real four and a half year old mixed race girl in that very situation. Of course some things have been changed to fit this story, and to mask it from the real event, but it is real, and it is actually milder that what I witnessed in that case, and in hundreds of others.

Censors can make a case for zero tolerance in language. They can make the argument that since we don't allow our children to use that language in schools, we also shouldn't give them stories in which it is used. But that's an easy thing to deal with, and I've seen it done a hundred times. Teachers bring up the offensiveness of the language and talk about why it's used to make a story real. We don't have to use the language to talk about the story in the classroom, but we can certainly talk about the raw power of any good story told in its native tongue.

I worked full time as a therapist in the world of child abuse and neglect for fifteen years, and continue to do pro-bono work even today. I hear stories like these and stories far worse on a regular basis. I am struck by the fact that the kids I hear them from, populate our classrooms. They do not tell their stories because many of them feel shame because they are treated that way, and they hold the secret; the only real power they have over their situations. They would rather be angry or depressed than vulnerable, and so they sit, many of them believing they are alone. Stories like Whale Talk and other, far better stories, let them know they are not alone, while not forcing them to talk about their personal situations at the same time. When we censor these stories, we censor the kids themselves. Imagine falling in love with a book because somehow it mirrors your life, and gives meaning to it, and may even offer solutions to your personal situation, only to have those in power over you censor it because it is offensive. All but the most hard nosed of us might think our very lives were offensive.

I think people who believe we can protect our children by keeping them ignorant of hard times and the language those times are told in, don't realize that by showing our fear of issues and language that are "everyday" to our children, we take ourselves off that short list of people to turn to in a real crisis.

Whale Talk is a tough book, but it is also a compassionate book, about telling the truth and about redemption. I didn't draw the tough parts out of thin air; they are stories handed to me by people in pain.

When a teacher looks out over his or her classroom, he/she is looking at one in three girls who have been sexually mistreated, one in five boys. That doesn't take into consideration the number of kids who have been beaten, locked up, or simply never allowed to be good enough. Stories are buffered in fiction and therefore allow discussion of issues that would not otherwise be brought up. They save many students. I'd think twice before I allowed them to be taken away.

You should know that I have no personal agenda in whether or not you keep Whale Talk. It get challenged some certain number of times every year and it gets praised some certain number of times every year. Your decision won't impact my income or my self-esteem. You have a lot more to lose here than I have, and that's why I take time to state my case. The kids you turn your backs on when you take away their stories, are the ones who lose, as well as you as a community of adults who may appear to fear their truths. Remember, if you take Whale Talk out, you can take any book out, and could easily cheat your children out of Alice Walker and Judy Blume and Kurt Vonnegut and Mark Twain and Walter Dean Myers, and Christopher Paul Curtis and Lois Lowry and Pat Conroy to name a few.

Sincerely,

Chris Crutcher

March 2005 -- ALABAMA TEENS

To the Students of the Limestone School District:

Recently my book, Whale Talk, was banned in your school district, and I thought I might address that. First, let it be known that I don't take it personally. None of the four school board members who voted to take the book out of your reach knows me and I have no reason to believe any of them bear me ill will. From all I have read, I believe the stated reason the book was banned was for "curses", which, where I come from are called "cuss words."

Arguably the two most offensive passages in the story occur when a four and a half year old bi-racial girl screams out the names she is called on a regular basis by her racist stepfather and later when that same racist stepfather is drunkenly threatening the foster family that is keeping her safe.

In the 1980's and early 1990's when I was working as a child abuse and neglect therapist in the Spokane (Washington) Community Mental Health Center, I worked with a young bi-racial girl living in circumstances much like those depicted in the book. Her biological father didn't even know of her existence and her mother didn't have the emotional strength to keep her out of the eye of the hurricane of her stepfather's hatred. She couldn't eat at the table until her younger, white stepbrothers had finished. She wasn't allowed to play with toys until they were broken and handed over to her. The first time I saw her she was standing over a sink, trying to wash the brown off her skin so her (step) daddy would love her. Time and time again in therapy she expressed the self contempt she had gained believing there was something fundamentally wrong with her because there was no way to find acceptance in her his world. In play therapy she was allowed to work through her life trauma to ultimately better understand that it was not her fault she was treated as she was, and to come to a better understanding (in a four-year-old's way of understanding) of the world she lived in. The language that little girl used was even tougher than what my character used in Whale Talk.

When Whale Talk gets challenged or banned, it's often because a parent who hasn't read the book runs across that passage or one like it, sees the words (which in this case are in large font because the little girl is screaming) and decides they are a danger to you. They describe the story, more often than not without reading it, as obscene or vulgar or evil --or all three.

But what's truly obscene is that I know a real girl in the real world who has gone through this. What's obscene is that so do you, even if you're not aware of the specifics. What's obscene is that you know kids who have gone through, and are going through, worse.

What's obscene is that kids who are mal-treated often grow up angry and depressed and anxious and desperate. They experience crippling difficulties in school, in social relations and in all matters of self-esteem. They use the language I use in the story and worse because it is all they have to try to match what is inside to the outside world. They need to be recognized, and brought into your fold. Often we adults can't help them, but you can. I write the stories I write to bring things like this to your attention because I believe if kids who are treated badly are to survive, they will survive through the acceptance of their peers, and that acceptance will come from understanding. It's true; I'm asking a lot from you.

Let me tell you something else I think is obscene. I think it obscene that your school board doesn't trust you enough to know you can read harsh stories, told in their native tongue, and make decisions for yourself what you think of the issues or the language. It is astonishing to me that grown men, in this case, don't believe you can think for yourselves. Some of you could have voted in the last election. Many more of you will be eligible in the next. Some of you may be going to war.

It is not a big deal that Whale Talk was removed from your school library shelves. There are plenty of good books out there that your school board hasn't had a chance to ban yet. But consider this.

About a decade ago, a stellar author named Walter Dean Myers wrote Fallen Angels, a story about a young African American man fighting in Vietnam. Walter told his story, using the language of soldiers at war. It was pretty much the language I used to talk about this four-year-old girl, who was also at war. Fallen Angels, a critically acclaimed book is constantly under the same attack that Whale Talk is under from your school board. Think about this a minute. In the not too distant future many of you will be soldiers also asked to fight in the name of your country. Statistics say a few of your number will also be writers. Imagine risking your life in war, coming back to tell your story in as real a fashion as you can, only to have your children told they can't read your story in your school because the school board won't tolerate the realistic language in which you tell it. They not only tell their children it can't be part of their education, they tell your children it can't be part of their education.

I have no problem at all with any or all of you pick up Whale Talk, reading a couple of chapters, or even a couple of pages, not liking it, slamming it shut and never opening it again. I don't even have a problem with that if you do because you are offended by the situations -- or the language. I don't have a problem with that because it's your choice. I trust you to know what you like and what you don't, and what's good for you in terms of literature; the same way the United States Supreme Court trusted high school students when they ruled in their favor in the landmark case of known as the Board of Education vs. Pico.

I can't change the minds of people who believe that the best way to keep kids safe is to keep you ignorant. What I can, and will do is this: Donate copies of Whale Talk to your public library, which is a lot less likely to try to think for you. I can urge you to take a look at it and decide for yourselves. I can encourage you to stand up for your own intellectual freedom; to choose what you want to read about and talk about and explore. I can encourage you to let those members of your school board who don't trust you with tough material, know you are a lot more savvy than they think you are, and that there is no way they can capture your intellectual freedom with the silliness of banning a book from the library shelves. There are plenty of places to get books.

I have to be honest. I don't think the only reason those four school board members wanted Whale Talk out of your schools was language. I could be wrong - it's certainly happened before - but I think there are other issues in the book that make them uncomfortable. But even on language alone, if you accept the banning of this book, you should demand that they also remove other books in which that language exists. Start with Alice Walker's Pulitzer Prize winning The Color Purple, then go to Maya Angelou's I Know Why the Caged Bird Sings. You certainly can't allow any of my other ten books there, nor any of Robert Cormier's, many of Walter Dean Myers' or Tim O'Brien's (The Things They Carried may well be one of the ten best written books of the twentieth century). Sherman Alexi, the great Native American writer is out, hands down and there is no way you can be allowed to cast your eyes upon Joseph Heller's Catch-22. If you accept this "protection" from your school board, demand that they step up and truly protect you.

I may seem somewhat flip here but I believe that adolescence is an extremely important time in any human's development. There are hundreds of questions about relationship and career and identity, and you are handcuffed to look at them when a group of men who believe that the depiction of true, rough language is a top-priority moral issue. I trust you to read my book, or any of the other, far more familiar books mentioned above, and decide for yourselves what you think of them. It wouldn't be completely over the top for you to expect your school board to do the same. Remember this: your school board is there to make decisions to further your education, not keep themselves in their own comfort zones.

I do want to compliment those members and the superintendent who voted against the banning. It does my heart good to know there are many educators out there who understand that good education requires the opening rather than the closing of minds. Again, this isn't about Whale Talk, it really isn't. It's about you.

Sincerely,

Chris Crutcher


Powered by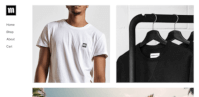 Create your own unique website with customizable templates.