OLDER NEWS BRIEFS

Read Chris Crutcher's response to Ray Rice
and the epidemic he's come to represent
HERE.
---
TONIGHT: Chris Crutcher and Mike Harmon at Auntie's in Spokane!

Start: 06/12/2013 @ 7:00 pm
Two of the best young adult novelists will team up for an event at Auntie's on Wednesday, June 12, at 7:00 pm.

Chris Crutcher has written nine critically acclaimed teen novels, an autobiography, and two collections of short stories. His latest teen novel is Period. 8. Drawing on his experience as a family therapist and child protection specialist, Crutcher writes honestly about real issues facing teenagers today: making it through school, competing in sports, handling rejection and failure, and dealing with parents. He has won three lifetime achievement awards for the body of his work.

Michael Harmon is the author of several award winning and critically acclaimed novels for young adults including Brutal, The Last Exit to Normal, Skate, and The Chamber of Five, which School Library Journal called, "gritty and powerful." His latest teen novel is Under the Bridge.

Location: Auntie's Main/ Main Floor
402 W Main Ave
Spokane, Washington
99201-0214
United States
CC'S COMING: Sun Prairie, WI and Paris & Searcy, AR

CC will be in Sun Prairie, Wisconsin at
Sun Prairie High School
on Wednesday, February 20, 2013 thanks to the hard work of Michelle Coller and Jonathan Rouse.
He'll go from Wisconsin to Paris, Arkansas to speak at
Paris Junior High
on February 22. On the evening of February 22 and on February 23, he'll be part of the
Harding University YA Author Series
in Searcy, Arkansas.
Planning to take pictures? Send your favorites to CC's assistant Kelly at
kellymilnerh@aol.com
and she'll post them here.
---
Publishing Hearts Connecticut
approached publishing professionals to help raise money for the families of the Sandy Hook Elementary tragedy. All money will be donated to and distributed by
Newtown Youth and Family Services
. So the profits will go directly to those most in need. You can bid on CC's auction item
HERE
.
AUCTION CLOSED. Thank you for bidding.
Dan Nerone placed the winning bid!
---

MGM GRAND CONVENTION CENTER
Las Vegas, Nevada
Chris Crutcher Schedule:

FRIDAY, NOVEMBER 16TH

9:30—10:45AM
Author Strand: Humor, Insights, Ferocity and Passion: 3 YA Authors Talk YA Books
Location: Grand Ballroom Room 115, Level One, MGM Grand
Authors: Chris Crutcher, Alan Sitomer, and Rachel Cohn

12:30—1:45PM
Engaging Boys as Readers and Writers (Ralph Fletcher)
Location: Premier Ballroom Room 315/316/317, Level Three, MGM Grand
Authors: Erin Reilly, Ralph Fletcher, Chris Crutcher

2:30—3:45PM
Session: Stop the Bullying
Location: Grand Ballroom Room 119, Level One, MGM Grand
Participants: Kylene Beers (Chair), Chris Crutcher, Kevin Hodgson, Lester Laminack, John Pruitt, Eliza Byard

SATURDAY, NOVEMBER 17TH

7:00—9:15AM
ALAN Breakfast (ALAN award honoring George Nicholson)
Location: Premier Ballroom Room 315/316/317, Level Three, MGM Grand
Speaker: Scott Westerfeld

10:00—11:00AM
HarperCollins Booth #522
Signing: Chris Crutcher

11:00AM—12:00PM
Chronicle Booth Booth #334
Signing: Chris Crutcher, Kelly Milner Halls, Terry Trueman -- for GIRL MEETS BOY
---
DEADLINE
Kourtney Heintz wrote a great review of DEADLINE on her blog
HERE
. Thanks, Kourtney.
WRITING ADVICE
..from Chris Crutchere via
Vantage Learning HERE
.
BOOTHBAY LITERACY RETREAT
Heinemann Professional Development is sponsoring the 5th annual
Boothbay Literacy Retreat
in West Southport, Maine from June 24-27, 2012, featuring Kylene Beers and Bob Probst. Chris Crutcher, Ralph Fletcher, Penny Kittle, Donalyn Miller and Sara Kajder. If you missed it this year, sign up next year as Beers and Probst welcome educational experts to learn new literacy strategies at this acclaimed retreat event. For more information, click
HERE
.
---
TELEPHONE MAN

SENDS ONE EAGLE SOARING!

March 6, 2012
Although they cannot play football like the Superbowl Champion NY Giants or sing like superstar Madonna, two members of the Carl Sandburg Speech Team are headed for Indianapolis in June to compete in the National Forensic League national competition.
Qualifying for the national tournament are juniors Patrick Kelly (right) and Rahul Jacob (left). Kelly is competing Dramatic Interpretation with a cutting from the short story Telephone Man by Chris Crutcher, about a mentally challenged teen who begins to question his father's racist views.
Competing in Humorous Interpretation, Jacob is presenting a selection from the hit musical The 25th Annual Putnam County Spelling Bee.
The duo will head off for Indianapolis with Head Coach Dan Sackett on June 10 and compete during the following week.They will have a chance to prove they too are superstars.
Courtesy of the Trib Local.
---
EUGENE, OREGON BIG READ
On March 10, CC discussed intellectual freedom at the Eugene, OR BIG READ. Check out his
KLCC
NPR interview
about the subject. And check out Suzi Steffen's interview at her
Literary Duck blog, HERE
. Steffen also wrote a Twitter overview of the BIG READ presentation
HERE
.
GIRL MEETS BOY
... featuring an original short story by Chris Crutcher. Available from
Chronicle Books
NOW. For more about the book,
click HERE.
HUFFINGTON POST
CC s now a columnist for the The Huffington Post:
HUFFINGTON POST COLUMN
: To Meghan Cox Gurdon and the WSJl
HUFFINGTON POST COLUMN
: About the Censors: How They Do It
HUFFINGTON POST COLUMN
: Bullying
too hot for the HUFFINGTON POST COLUMN : We are McQueary (but you can read it
HERE
.)
NEW CC INTERVIEW
With Rosi Hollenbeck at "The Write Stuff,"

HERE

.
LOVE ANGUS?
The film based on "A Brief Moment in the Life of Angus Bethune," from ATHLETIC SHORTS. This website offers a free look at the classic movie.
CHICAGO TALKS Q&A
Check out a new banned books interview with CC
HERE
.
RIDER HIGH SCHOOL JOURNALIST
...
Meghan Myracle in Wichita Falls, Texas reviewed DEADLINE in the Rider Chronicle. Check it out
HERE
. Thanks, Meghan!
---
_

UP FOR A CHALLENGE?

Anne's "My Head is Full of Books" blog has one for you. It's a challeng

e to read all of CC's books.

Check it out

.

ASHLEYPEREZ.COM

Want a brief, smart assessment of DEADLINE by CC? You've got one, thanks to Ash

ley Perez. Check it out

HERE

.

TEEN RC

...features an interview with CC this week where he answers questions of young readers in Canada. Thank you, Ellen Wu, for including Chris in your author interview series. Read the Q&A

HERE

.

KEEN READERS

...

...is a site dedicated to helping young readers and the people who support them to find and love great books and other literacy builders. Chris Crutcher is an advice columnist for

Keen Readers

, from time to time, so be sure to check it out! And don't miss their interview with CC

HERE

.

LOOKING FOR A CC CELEBRATION?

Check out blogger

Rosi Hollinbeck's Tribute

. Wow!

HUFFINGTON POST AND BEYOND

Many thanks to these bloggers (and others) for re-posting CC's Huffington Post Column

Cover to CoverAt the Same TimeBook Club BabeBackwoods Urbanity

NSPIRED BY SARAH BYRNES

Don't miss this moving

blog

by journalist and educator Lisa Gray. Great work, Lisa.

WHALE TALK Blog

Don't miss this

great blog

on CC's novel WHALE TALK.

MOST LIKELY TO..

.

Young Adult Books Central came up with this great list of "most likely to" yearbook nominations for CC book characters. Check them out

HERE

.

DEADLINE PROJECT

Tyler Smith created this analysis of

Deadline website

for a school assignment. Great job, Tyler! Hope you score an A!

BROOKLYN PUBLIC LIBRARY

...and their MIP Book Club selected WHALE TALK as their most recent discussion title on March 26, 2011. They called the book "powerful" and "emotional." Read more about it

HERE

.

CRUTCHER BLOG

Not so new now, and a little quiet (CC's been BUSY). But have you seen it? Stotan Unplugged --

http://stotanunplugged.blogspot.com/

. Check it out! And watch for more in the future -- as soon as he finishes his new book! YES! A new book is soon coming!

VIDEO:

Be sure to check out Sandy Child's blog -- and VIDEO -- of CC's visit to Jackson Middle School

here

(Telephone Man -- caution, a little salty language goes with that story).

ANGRY MANAGEMENT

Check out Janet Jensen's terrific blog about ANGRY MANAGEMENT

here

! ANGRY MANAGEMENT is also nominated for the 2011/2012 S.C. Young Adult Book Award. Check that out

here.

SARAH BYRNES ART

Young artists often post their work on Deviant Art. This young artist

posted her art

inspired by reading STAYING FAT FOR SARAH BYRNES. Amazing. (right)

REAL MEN READ...


...it says so right on this terrific BLOG featuring DEADLINE by Chris Crutcher:
http://evrealmenread.wordpress.com/2010/10/27/359/



SFSB REVIEW

Blogger Jessica loves STAYING FAT FOR SARAH BYRNES and all of CC's books. Read her review HERE.

DO NOT MISS

...Awesomanoli's

wonderful blog

about meeting CC at her school in Delhi, India. Clearly a brilliant young student if ever there was one! Hey, Manoli ... hope you don't mind our borrowing your photo of you and CC too much. It's awesome! (Photo right).




ANGUS, the movie




...is finally on DVD. Can you believe it? If you want to buy a copy, follow this link:

http://turnerclassic.moviesunlimited.com/product.asp?sku=D05067

. Now, a question. Who IS that woman on the cover of the ANGUS DVD? She's not in the film. If you know, email Chris or his assistant.

Joel Brigham's Blog

Don't miss (no this is a new one) Joel Brigham's blog about meeting

Chris Crutcher here: http://joelbrigham.com/2010/08/19/nice-to-meet-you-23-chris-crutcher/Week

, It's very smart, touching and thoughtful.

/NCAC ALERT

(courtesy of Pat Scales)

Is "Common Sense Media" really doing us a service? Read about the NCAC's censorship concerns here:

http://www.ncac.org/NCAC-and-eight-other-free-speech-and-education-groups-criticize-book-rating-system

. And watch for Pat Scales editorial in Booklist soon.




CHRIS CRUTCHER WEEK


...was August 16-20, 2010 at the Greenwillow Blog. Look for exclusive videos and images you won't see anywhere else. http://greenwillowblog.com/



BLOGGER...

...Carey Hagan said, "I write booktalks in groups of three, and I just did DEADLINE in my 'Your Medical Diagnosis Is...' grouping. Ben is one of my favorite YA protagonists of all time. I hope I did him justice in first-person narration. Here's the link:

http://booktalkthree.blogspot.com/2010/08/your-medical-diagnosis-is-booktalk-2.html

." Fantastic! Check it out.

SPEAKING OF DEADLINE




...it's great, according to USA Today blogger and English teacher Julie B. Check out her analysis

HERE

.

YA8 ROCKS!

And

this blog

proves it. Lisa Ehrle, the Teacher-Librarian at Cherokee Trail High School was kind enough to let CC know her YA8 reading club was gobbling up DEADLINE this month. Don't miss their great DEADLINE Animato when you visit their blog. Thanks, Lisa! Let us know how many kids are reading when you have time.

BRILLIANT Blogger




Neesha Meminger has crafted one of the most insightful blogs about Crutcher's approach to characters of color we've ever seen. Please check it out

HERE

. Thank you, Neesha, for such a thoughtful, intelligent essay.




NCAC Interview




The National Coalition Against Censorship blog features an insightful interview with CC on the nature of a book challenge and his response to them. Check it out

HERE. REVISED!

The GUIDE TO TEACHING CHALLENGED AND BANNED BOOKS has been revised. To upload the PDF, and other reading guides, see the FOR EDUCATORS page of this website.

Banned in SC? Read more

HERE

.

2011 graduates READ!


Banner from San Jose bookstore Hicklebee's.


Kickin' back at the library, 2011.


Japanese cover for STAYING FAT FOR SARAH BYRNES

Powered by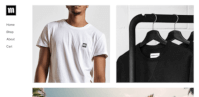 Create your own unique website with customizable templates.