Synopsis
Every kid in this group wants to fly. Every kid in this group has too much ballast.

Mr. Nak's Angry Management group is a place for misfits. A place for stories. And, man, does this crew have stories.

There's Angus Bethune and Sarah Byrnes, who can hide from everyone but each other. Together, they will embark on a road trip full of haunting endings and glimmering beginnings.

And Montana West, who doesn't step down from a challenge. Not even when the challenge comes from her adoptive dad, who's leading the school board to censor the article she wrote for the school paper.

And straightlaced Matt Miller, who had never been friends with outspoken genius Marcus James. Until one tragic week—a week they'd do anything to change—brings them closer than Matt could have ever imagined.

Chris Crutcher fills these three stories with raw emotion. They are about insecurity, anger, and prejudice. But they are also about love, freedom, and power. About surviving.

And hope.
Reviews
Grade 9 Up—Crutcher's fans will relish the reunion with some familiar characters in this collection of three stories set in the Pacific Northwest and thematically united around anger. "Kyle Manard and the Craggy Face of the Moon" takes Angus Bethune (Athletic Shorts, 1991) and Sarah Byrnes (Staying Fat for Sarah Byrnes, 1993) on a road trip to Reno to confront the mother who abandoned her years before. In "Montana Wild," student journalist Montana West (The Sledding Hill, 2005) defends her article on medicinal marijuana in a very public shouting match with the right-wing school-board president, who also happens to be her father. "Meet Me at the Gates, Marcus James" unexpectedly binds gay Marcus James, sole black student at his high school, with complexly devout Christian Matt Miller (Deadline, 2007) and sympathetic teacher John Simet (Whale Talk, 2001), when racist football players hang a pink noose on Marcus's locker. Subthemes packed into the mix include foster care, sexual awakening, body image, and hope, played out through lively plot and dialogue. Too many stereotypical characters weaken the stories' impact, including blindly bureaucratic school administrators and knee-jerk conservative Christians. The unnecessary conceit that all the characters attend an anger management course led by Mr. Nak (Ironman, 1995, all HarperCollins) remains undeveloped, and the stories end too abruptly. Despite these flaws, readers will encounter colorful characters and thought-provoking subject matter in a quick read.--Joyce Adams Burner, National Archives at Kansas City, MO
School Library Journal

Crutcher resurrects characters from previous books and short stories in the three novellas comprising this book, which takes its title from the nickname of a teen counseling group. Misfits Sarah Byrnes, facially scarred by her abusive father (Staying Fat for Sarah Byrnes; Greenwillow, 1993/VOYA August 1993), and obese Angus Bethune, who has two sets of gay parents (A Brief Moment in the Life of Angus Bethune, Athletic Shorts; Greenwillow, 1991/VOYA April 1992), find each other and some insights on their respective lives. Liberal-minded Montana West (The Sledding Hill; Greenwillow, 2005/VOYA June 2005) battles her conservative father and the school board, which he heads, over freedom of the high school student press. In addition, she must advocate for her emotionally stunted five-year-old foster sister, whom her controlling father wants to return to the foster care system. The only black and openly gay student in his high school, Marcus James confronts bigotry, primarily in the form of Roger Marshall, whose family has a history of intolerance and violence. He is aided by an unexpected source, fellow student Matt Miller, a devout Christian who barely knows Marcus. There is nothing new here, but that is fine. It is vintage Crutcher, in his inimitable fashion, denouncing bigotry and hatred, advocating for abused children, and promoting Constitutional freedoms. Readers might not remember some of the characters, but that does not matter. The stories are well written, action packed, engrossing, and at times humorous. Readers will root for some characters, despise a few, and feel emotional tugs for others. Characters are portrayed realistically, and not all stories have happy, storybookendings; however, Crutcher infuses the endings with hope. A good introduction to Crutcher, his latest book will certainly please current fans as well. Reviewer: Ed Goldberg
VOYA

Crutcher has done what readers often long for: he has come back to tell the story of some of his minor characters. The characters have not aged and each comes to the forefront of the novella. Recent Crutcher novels have become somewhat pedantic, with social issues taking a larger role in the lives of the protagonists, but that focus works very well in the novella format, which is centered around a single focus, exploring its impact on the characters. These three novellas are terrific stories filled with contemporary issues; they explore the human implications of social posturing. They are organized as the therapy notes of Mr. Nakatani, the anger management teacher Crutcher's readers met in Ironman. Sarah Byrnes tries one more time to make sense of the abuse of her father and her abandonment by her mother. This time she is with Angus Bethune, a big kid who has two sets of homosexual parents and yet is a heterosexual high school boy lusting for a girlfriend. In the second, Montana West decides to stand up to her ultra conservative adoptive father regarding the freedom of the high school press. She is also trying to save her mother and foster sister from her father's domineering control. In the last of the three, Matt Miller is a likeably committed Christian who intends to stand up to the hypocrisy of his small town in its acceptance of gay, African American, Marcus James. Language in the stories is very adult and situations are not for the faint of heart; these novellas take on tough issues with all their gritty details. High school readers will certainly want to talk about what happens in these stories and how those actions are represented in the world and culture around us. Reviewer:Janis Flint-Ferguson
Children's Literature
Awards & Honors
2011/12 South Carolina YA Book Award
nominee
2009 Junior Library Guild Selection
2009 Children's Book Council's Teen Choice Book of the Year nominee
2009 Cybil Award nominee
2010 ALA Best Book nominee
2011/2012
South Carolina YA Book Award
nominee
Powered by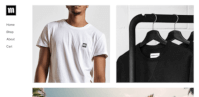 Create your own unique website with customizable templates.