Sometimes a letter just speaks to CC -- a letter like this one!

September 26, 2013

Hello Chris!

I would just like to say that your characters are an inspiration to me... Especially Lion! I remember reading Stotan! years ago, back when I was about nine years old. (I am eighteen now, by the way.) I had a real connection with Lion -- I don't play sports, but just his character in general was fascinating to me. Being new to reading larger, more ''intense'' novels (as I liked to call them,) I had never in my life felt this close to a character before. So, then I read ''Athletic Shorts'' and was fascinated once again by ''Goin' Fishin'.'' It, at first, was my favorite story in that novel, and I was once again touched by Lion, until... ''In The Time I Get.'' I was not at all expecting it to have to do with a gay man. I thought that Agnus's parents were gay, and that was pretty much it. I was so touched and honored by that story. Not so much by the story content, but by the fact that it was focused on a gay man. I remember sitting in class when we were assigned to read that book, and I just sat there with my mouth open as I read it. I couldn't believe that an author, let alone one that we were reading in school, would put this much about gays in their books. At this point in my life, as well, I was really hunkering down on finding myself as an FTM transsexual, and your books helped me to get somewhere with that. I now openly tell everyone about myself if that ask, and if they say something about it I just refer them to your books.

So, last year, my junior year, we were required to read Ironman. I will admit, I didn't care for Bo very much. I mean, the book was written great and it was well thought out, but Bo wasn't really my favorite character. So, I just read started reading through the book and was just happy that we were reading something by you. But, then... Lion appeared! I was so happy. Our teacher hadn't told us beforehand, and I didn't know, so it was a huge surprise to see one of my favorite literary characters make a third (for me) appearance! The book was a gazillion times better now, and so I read it almost every chance I had, because Lion was in it. You probably know where I'm going with this, don't you? Hahaha. But, yes, then Lion came out as gay to Bo. That... That was just so... I can't even describe that feeling that I had when I read it. I couldn't contain myself. I told all of my friends, even though they weren't at that part of the book yet. I just felt so... touched. It just felt so bizarre to me that my favorite Crutcher character this whole time was actually gay. I just... Wow. Even thinking about it now, a year later, I'm still amazed. It was so unexpected, but of course, I was hoping for it the whole time. And, my wish came true! I cannot even tell you how much respect I you gained from me at that moment in which I read that scene. I was so happy that you made it a bad thing that Bo felt uncomfortable about it, instead of wanting us to completely agree with him. I was just so completely touched by Lion.

I would just like to say that I really appreciate you for being open-minded and spreading your open-mindedness (Is that a word? Haha.) in your writing. Most authors, I've noticed that, if they support gays or if they don't judge people by their weight, don't actually put it into their serious writing. (I have noticed that they put gay or overweight characters in humor books, but that's not really what I like to read.) In fact, I was avoiding having many gay characters in my novels that I am writing until I read your books. I mean, I had books with a lot of gay characters in them, but I had never really planned on publishing them. I was just writing them for fun. But now, I realize that it's okay. I will keep writing my novels and not worry about people being bothered by the sexuality of my characters. I just cannot thank you enough for your novels.

Thank you so, so much.

~-William
---
Powered by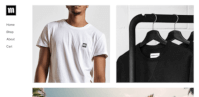 Create your own unique website with customizable templates.