Rob Portman, Shame on You!

So Senator Rob Portman becomes the first Republican senator to come out in favor of gay marriage. Senator Portman's son came out to him and his family and suddenly the issue looks different. Voices from the left and a few from the right are singing hallelujahs.

Well tell you what, Rob Portman, shame on you. Shame on you for caring about your son and his feelings and your family and theirs, and for years not giving a shit about anyone else's.

I've said before I've always had an issue with James Brady, for whom the Brady Bill was named; James who was pro-gun all the way with the rest of the Reagan administration right up until he got shot. All of a sudden any old gun in the hands of any old guy wasn't so cool. I remember thinking, "They have to get wounded one at a time to finally get it?"

Here's the deal, Rob. The suicide statistics have been out there staring you in the face for decades. The emotional depression statistics have been staring you in the face for decades as well. The abject unfairness of treating the LGBT community like second class citizens has been rising before you like Mount Rushmore all your life. Now you have a gay kid and suddenly you see the light? Well fuck you. We put people in Congress to take care of us. You can take care of your own family at home, like the rest of us do.

Wanna be a real hero, Rob? Take an inventory of the other social issues you and the majority of your party spurn. Close your eyes and picture yourself in the shoes of the working poor and ethnic groups you've turned your back on and folks so beaten down by their situations they can no longer stand up and see if maybe you want to get a little ahead of the curve next time; maybe take care of some struggling folks who don't share your last name or your DNA. Then you can call yourself a Senator.

~Chris Crutcher
Powered by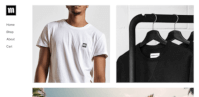 Create your own unique website with customizable templates.