Synopsis
These six powerful short stories chronicle bits of the lives of characters, major and minor, who have walked the rugged terrain of Chris Crutcher's earlier works. They also introduce some new and unforgettable personalities who may well be heard from again in future books. As with all Crutcher's work, these are stories about athletes, and yet they are not sport stories. They are tales of love and death, bigotry and heroism, of real people doing their best even when that best isn't very good. Crutcher's straightforward style and total honesty have earned him an admiring audience and made readers of many nonreaders.
Reviews
"The stereotype of jocks as insensitive dullards is challenged in stories that grapple with the big questions of life as well as with athletic prowess, told with good-natured aplomb and gritty honesty."
~School Library Journal
"
One need not have read Crutcher's novels to appreciate the young men within these pages. They stand proudly on the own."
~Horn Book
"If the stereotype of the `bonehead jock' is ever to be defeated, it will be at Crutcher's hands. In these six short stories, he and his athlete protagonists take on such weighty issues as racism, homophobia, sexism and the teenager's essential task of coming to terms with his parents. At the same time the author makes the world of sports compelling enough to engage even the most sedentary readers."
~Publisher's Weekly
Best Gift Books for Young Readers
~WHYY, Philadelphia
Awards & Honors
ALA Best of the Best Books for Young Adults
ALA Best Book for YA
ALA Quick Pick for Reluctant Readers
SLJ Best Book
SLJ Best of the Best Book
1992 Michigan Library Association Best Young Adult Book
Nominee 1992-1993 Maine Student Book Award
Nominee 1995 Garden State Teen Book Award
Nominee 2004 Isinglass Teen Read Awards
Powered by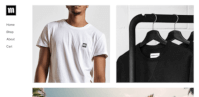 Create your own unique website with customizable templates.