STAYING FAT FOR SARAH BYRNES Defense Materials

From time to time, the works of Chris Crutcher are challenged by individuals and organizations opposed to the use of power stories in public education. Instead of trusting the well trained experts hired by their school boards -- librarians and teachers with years of academic training behind every literary selection they make -- these people challenge the use of fictional stories.

When that happens, those librarians and teachers are not alone. When that happens, Chris Crutcher is on their side. Years of experience have taught him how to assist educators in defending their curriculum choices, and those defense materials are available here. But if you have additional needs or requests, please let us know. Chris is always available for newpaper, radio and television interviews. Written and video responses for school board meetings are always possible. And if he's scheduled to be in your area, an in-person response could be an option.

If you have additional suggestions for materials that might be helpful, let CC''s assistant Kelly (kellymilnerh@aol.com) know, and she'll add them to the page ASAP.
---
SFFSB Reviews

Publishers Weekly (Starred Review)

Such superlatives as ``riveting'' and ``powerful'' can only hint at the craftsmanship on display in this transcendent story of love, loyalty and courage. While probing such issues as friendship, free speech and moral values, Crutcher ( Chinese Handcuffs ; Stotan! ) tells a tale whose mordant humor, poignancy and suspense pack a breathtaking wallop. A social outcast in junior high due to his excessive weight, narrator Eric Calhoune found a kindred spirit in Sarah Byrnes, whose face and hands were hideously disfigured in a childhood accident. Now a senior and considerably slimmed down through competitive swimming (though still aptly called ``Moby''), Eric remains fiercely devoted to his friend, whose caustic tongue is her only protection from life's inequities. When Sarah abruptly stops talking and is committed to a mental ward, Eric is compelled to take action to help her, but quickly finds that he is in over his head. He risks their friendship by breaking his vow of secrecy and enlisting others' aid--help that comes from such unlikely quarters as a former bully, Eric's swim coach and, most surprisingly, his mother's seemingly wimpy boyfriend. A subplot centering on a self-righteous teammate drives home the point that nothing is as it appears on the surface, and leads to Eric being caught between his menacing vice-principal and the even more malevolent Mr. Byrnes--with spine-tingling results. Superb plotting, extraordinary characters and crackling narrative make this novel one to be devoured in a single unforgettable sitting. Ages 12-up. (Apr.)

Children's Literature

After years of fighting humiliation for being overweight, Eric Calhoune, alias Moby, begins swimming in high school. Moby describes his absent, overweight father, "(he's) not a guy who should have gone light on desserts and between meal snacks...(but) a guy who should have spread Glue on his lips before showing his face outside his bedroom each morning." Weight and wit have bonded him in long-term friendship with Sarah Byrnes, a girl who has faced the shame of horrible facial burn scars she's borne since the age of three. Against a swimming backdrop Crutcher places the issues of shame, narrow-mindedness, and abuse. Once the story takes hold you move along at such a rapid clip that by the end you're holding on for dear life.

The ALAN Review

Once again, Chris Crutcher plunges his readers into life's tough issues within a compelling story filled with human compassion. Eric Calhoun and Sarah Byrnes, social outcasts due to Eric's junk-food-fed obesity and Sarah's burn-scarred face, form a childhood friendship dedicated to heaping revenge on those who persecute them. When Eric joins the high-school swim team and begins to lose his ugly pounds, he overeats to keep himself fat so Sarah will not be alone in her misery. But he stops binging when Sarah threatens to beat him senseless. Later, Sarah loses her grit, withdraws from the world, and is hospitalized. Eric verifies his friendship by helping her deal with the physical and psychological pain she has suffered since early childhood. Crutcher handles difficult topics such as abuse, abortion, and religious rigidity with his characteristic intelligence, humor, and empathy.


Awards and Honors

ALA Best Book for YA
SLJ Best Book for YA
American Booksellers Pick of the List
California Young Reader Medalist
1995 Joan Fassler Memorial Book Award
ALA Best of the Best Books for YA
Publisher's Weekly Starred Review
1994 South Dakota YARP Best Books
Nominee 1995-1996 Iowa Teen Award
Nominee 1995-1996 SC YA Book Award
Nominee 1996 Young Reader's Choice Award
Nominee 1996-1997 ILF Rosie


Reader Response Letters

November 2008

Dear Mr. Crutcher,

My name is Summer. I am sixteen years old and I live in Utah. Last year I was in my English class and my teacher suggested to me to read your books. I have read Staying Fat for Sarah Byrnes, Deadline, and now I'm reading The Sledding Hill. I have used all of them for book reports and I have read Deadline and Staying Fat for Sarah about six times...each. I would just like to let you know that I love those books with all my heart. You are my all-time favorite author. I love your books more than Twilight. ( and that's really saying something cause i like twilight) Recently my dad passed away and your books took me to the happiest place that I could be. They have really helped me to realize that my life could be a lot worse and that I should appreciate everything I have. My mom is reading Staying Fat for Sarah Byrnes and she loves it so far. I think that you are an amazing author because you don't censor anything and you tell it like it is. I can really relate to the characters in The sledding hill because I was the one who found my dad dead and that same month my friend died in a car accident. Your books are helping me out so much. I also love your short stories, we read those in my class as well. I will continue to keep reading your books. My goal is to finish all of them by next year. Please keep writing and do what your doing. I can honestly say that i am not the only one you are helping out. YOUR THE BEST!!!!!!!!

Love,
Summer

October 2010

Mr. Crutcher,

I'm Kassi from Ms. L's English class and I really just wanted to say thank you very much for "coming" to speak with us. It touched me more than your book did, if that is possible. Most of my classmates do not understand many of the situations presented with Sarah Byrnes, but I just wanted to say thanks again. My father abused me until I was nine and Mom was able to get him to leave. He then came back and set across from the house with an AK-47, a nightscope, and a pair of jeans. I could really relate to the kids in the book in that aspect. None of my classmates know this about me, and I wished to keep it that way. Your stories are very inspirational, maybe more than you realize, to not only me, but I know many people out there. It was also very nice that you were able to open the eyes of my classmates that this does go on, even in small towns in Missouri where I live. So I am guessing I am rambling and I should cut this off. Thanks again for speaking with us. Maybe sometime I could email you more.

Thanks
Kassi


Chris Crutcher Response

To the Citizens, Students and Educators of Belleville,

I understand your school is going through a challenge of my book Staying Fat for Sarah Byrnes. You probably won't be surprised to hear this isn't the first time that's happened to this particular book. I could go into the First Amendment arguments we have over and over and put you to sleep without changing any minds one way or the other. Philosophical arguments tend to end with that result. But what seems to have happened is, the story offended a parent, not a student. I have no problem with that parent asking that her child be allowed to read another book, and if it seems prudent, to have the school exclude him from class discussions about it, though that presents its own isolating problems. I do have a problem with a parent saying her sensibilities are right for the entire class. I also have a problem with a teacher's expertise being put on the same plane with a parent's expertise when it comes to curriculum selection. However, I don't live there, so that's up to the folks in charge.

It's interesting to me that part of the complaint is focused on the story's portrayal of Christianity, yet that complaint targets only half of what the story presents. Mark Brittain, the inflexible character, is a Christian but it is not his Christianity that does him in; rather it's his inflexibility. Steve Ellerby, also a Christian and the son of a minister is as much a representative of that religion as is Brittain and in fact has several lines to which most Christians seem to warm up, if my email is any indication. I could, and would be more than happy to, flood you with letters from students across the country who have had extremely positive emotional and academic response to this particular story. I would also be happy to have my assistant dig up the more negative letters, but I'm conservative in saying the positive outnumbers the negative by at least a hundred to one. (I am aware that more people who enjoy the book are likely to write.) I have never received a letter from a parent or a child saying the book caused anyone to go out and get an abortion, or leave their faith or start using more "bad" language. I believe that argument is hugely ill-informed.

The character in the book who does have an abortion is not at all satisfied with her decision. She had no help in making it and she is haunted by whether or not she made the right decision. The language in the story is tame compared to what one hears walking down the halls of any public middle or high school in this country; I know, I visit scores of both each year.

When I read that the complainant wants the school to use a "better" book, I read that as her wanting the school to use a book that doesn't offend her. Frankly that sounds hugely arrogant to me. I wonder if she has any idea the number of books a good school teacher reads to pick the ones he or she thinks will excite students to read.

You know, if a significant group of students gets together and tells a teacher "this book sucks and we want something different," I have no problem with the teacher finding something different that they might be more interested in. Students are why we're here; it's easy to lose perspective when other issues cloud that truth out.

From a more "citizen" point of view, I think you might want to reconsider the practice of temporarily removing a book when a complaint is lodged. That practice alone allows any one parent to disrupt the educational process of an entire class until such time as a decision is made. It smacks of "guilty until proven innocent," and quite frankly, makes the district appear as if it doesn't know its curriculum.

I'm not a person who believes all books are worthwhile. There are lots of books I wouldn't recommend. But I'm only smart enough to choose for myself, not for everyone. To paraphrase Kurt Vonnegut, one of the tough things about standing up against censorship is some of the (crap) you have to stand up for. (And yes, I edited myself - or Mr. Vonnegut - in deference to the complainant.) But I have been an educator and I have been a therapist for families in particularly tough circumstances and the characters and situations in this book come from real places. When we ban books about kids who feel marginalized and diminished, we ban the kids themselves. We say, "Your life is not worth examining, not worth being brought into the light. You don't matter." I would want to think long and hard before allowing my school to be perceived in that way.

In the end, this isn't about me and it isn't about my book. It's about you and the trust you have in your teachers and the courage you have to let your kids face real dilemmas in literature.

Thank you for taking time to read this.

Sincerely,

Chris Crutcher


Powered by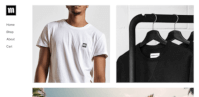 Create your own unique website with customizable templates.