Synopsis
When Dillon Hemingway is forced to witness his brother Preston's suicide, his life understandably seems to fall apart. His quest to make it whole again involves Stacy Ryder, Preston's girlfriend, who is left with more than a memeory of Dillon's dead brother, and Jennifer Lawless, a star high school basketball player with a secret too monstrous to tell and too enormous to keep.

His antagonist are a vicious cycling gang, a single-minded school principal, and Jennifer's father, a brilliant lawyer with a chilling disregard for human sensitivity.

Chris Crutcher's Chinese Handcuffs is a story about a time when life seems too overwhelming to confront. It is also a story of courage and acceptance, told with power and sensibility.
Reviews
"Crutcher, author of the well-received The Crazy Horse Electric Game , Running Loose and Stotan! , has written a weighty, introspective novel. Because of the book's complex structure, and because the issues are so gritty and realistic, parts of the resolution become melodramatic in contrast."
~ Publishers Weekly

"...an emotional look at the helplessness of isolation and the redemption that comes from reaching out. Crutcher offers no easy answers --- no happily ever afters. But he does offer hope. He celebrates heroics, one brave step at a time...a riveting read --- for teens, and adults who love them."
~Teenreads.com

"There are enough plots here to fuel a soap opera for a year... Characters keep asking, 'can we talk' and then prattle on... Dillon is too much in control of himself and the other characters to be believable. The ending...is contrived. There's a place in fiction for teenage problems, but surely not all in one novel." Robert E. Unsworth, Scarsdale Junior High School, N.Y.
~School Library Journal

"Dillon Hemingway faces a lot of problems. . . . Given this plethora of woe...it's surprising that the story is as effective as it is. While all the problems don't really add up to a plot, the characterization is sound and consistent, and Crutcher's writing has both insight and fluency.
~Bulletin of the Center for Children's Books
Awards & Honors
ALA Best Book for Young Adults
ALA Best of the Best Books for Young Adults
1991 South Dakota YARP Best Books List
Powered by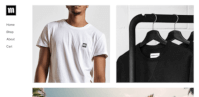 Create your own unique website with customizable templates.