Fun in Maumee, Ohio -- courtesy of Don & Tony Klever!

Fun in Dalton, GA -- courtesy of Mandy Triplett!

Happy Halloween!
---
---
Penney High School in Hamilton, Missouri

Forrest M. Bird Charter School Graduation

---
Crutcher at Carrizo Springs High School in Texas

CC in Boise -- March 8, 2013

---
YES! He was at NCTE and ARCs of PERIOD 8 - HOT!

On November 7, 2012, Chris Crutcher visited Fairview High School/Middle School in Fairview Park, Ohio (outside of Cleveland) where this quote from THE SLEDDING HILL adorns the library wall. Thanks to Media Specialist Gayle Dill for sharing the photos and working so hard to bring Chris to Ohio.
Wednesday, March 28

CC visited Keshequa Middle/High School in Nunda, NY and met with hundreds of students, thanks to librarian Joan Ellison and the local BOCES. The pictures above are from that visit.
Dr. Jennifer Miller at Hiram College...

January 10, 2012
PCTELA in Pittsburgh, PA -- Oct 2011

Panama City, Florida Banned Books Week Event, Sept 2011


South Carolina Banned Books Week Events, Sept 2011


CC with other authors


MISC School Visit Photos 2011

2010/2011 Misc

India, February 2011

Miss the 2010 Read Out in Chicago? Check out a few photos here, courtesty of the ALA.
Boothsbay Harbor, Maine 2010
2009/2010 Misc
2009 China
2009 Graduation & Honorary Degree -- Lewis & Clark College, Portland, OR
2007 ALA FTRF Fundraising Keynote, Seattle
ALA Second Life Banned Book Event
2006 & 2007 ALA WWE BIGTIME READING CHALLENGE
2006 NCAC Awards Event, NYC
2006 Calgary Freedom to Read Event
2003 ALA Toronto Chris Crutcher Fun Run
2002 to 2006 Misc
Powered by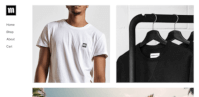 Create your own unique website with customizable templates.